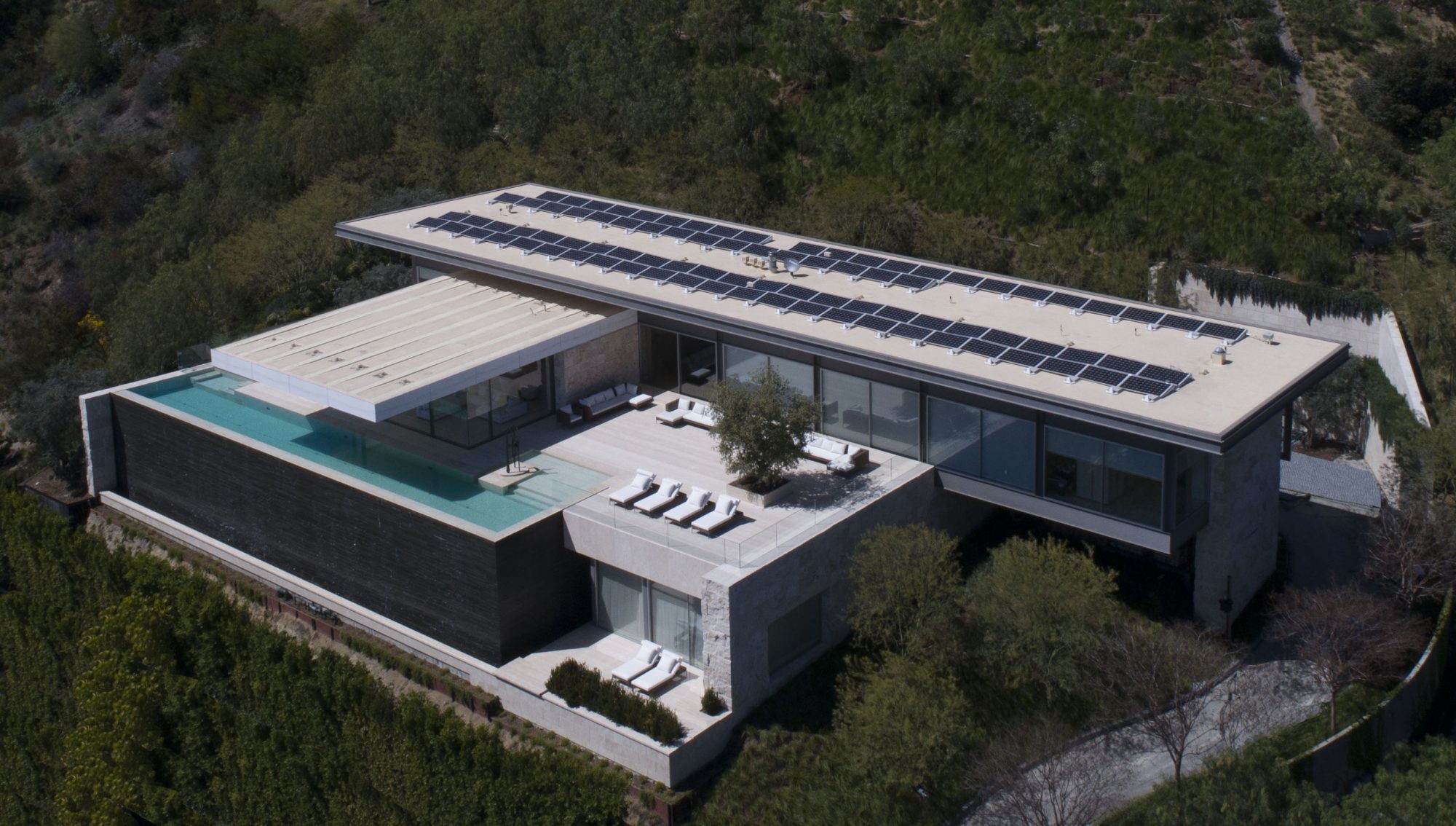 Hollywood Hills PV and Radiant Heat Systems
This beautiful home in the Hollywood Hills has a 30kW solar power system, and a 10,000 sq ft radiant floor heating system. The home has so many large windows that radiant heat was needed to meet energy efficiency goals. The radiant floor heating is installed over three different types of floors; hardwood, tile, and concrete slab.
Pacific Palisades Zero Energy Home
This homeowner is an energy crusader who wanted to prove you could build a concrete building out of recycled and recyclable materials. The home has a 9.8kW solar power system, radiant floor heat, and a solar thermal system that heats the water for the home. These systems, plus good passive solar design, make this a zero energy home.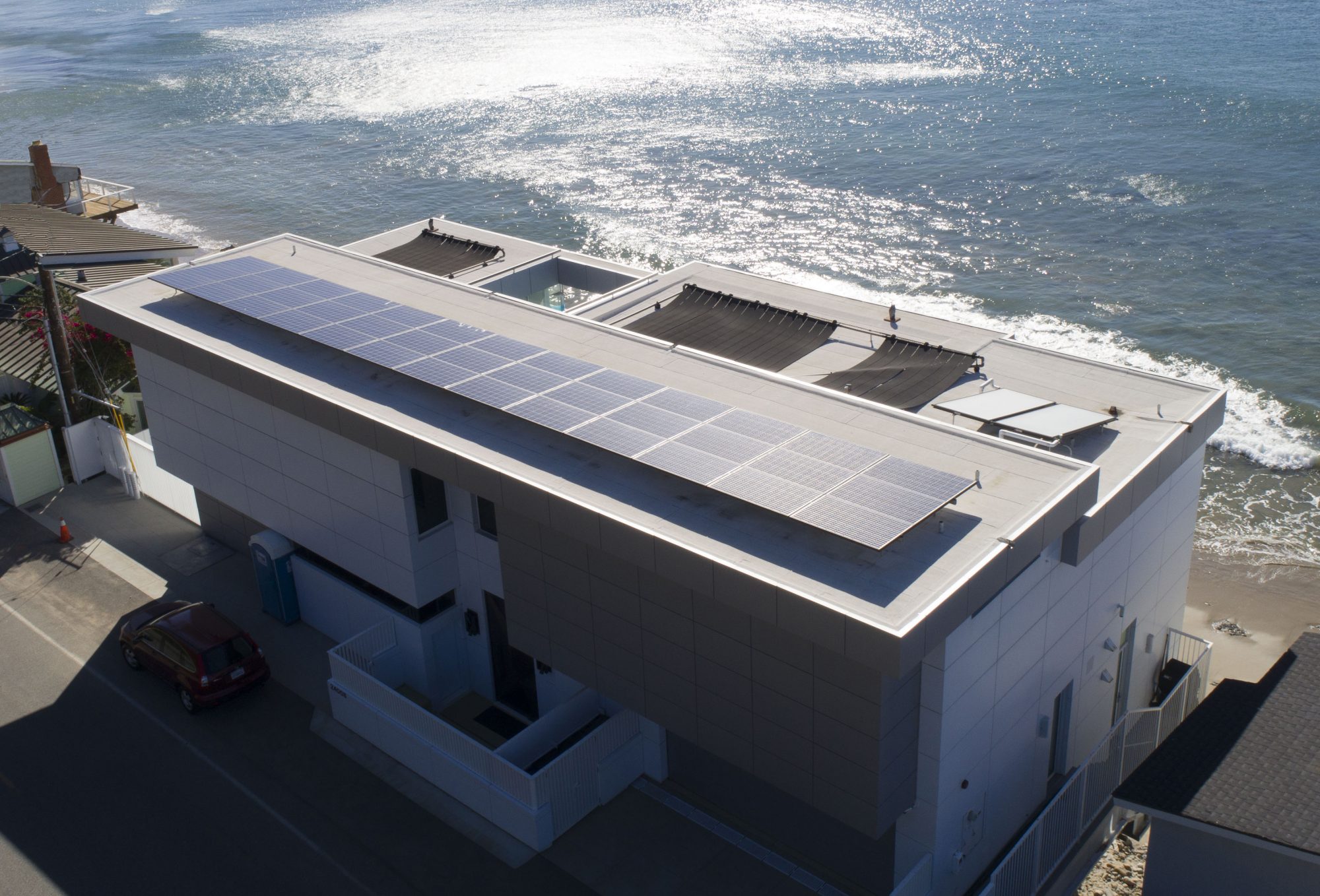 Malibu Total Solar Solution
This lovely new home in Malibu boasts four solar systems that work seamlessly together. A 11.5kW solar power system, radiant warm floor heating, solar pool heating, and solar hot water share space on the roof, remaining invisible from the ground. The homeowner wanted an energy efficient home, and the Total Solar Solution fit the bill perfectly.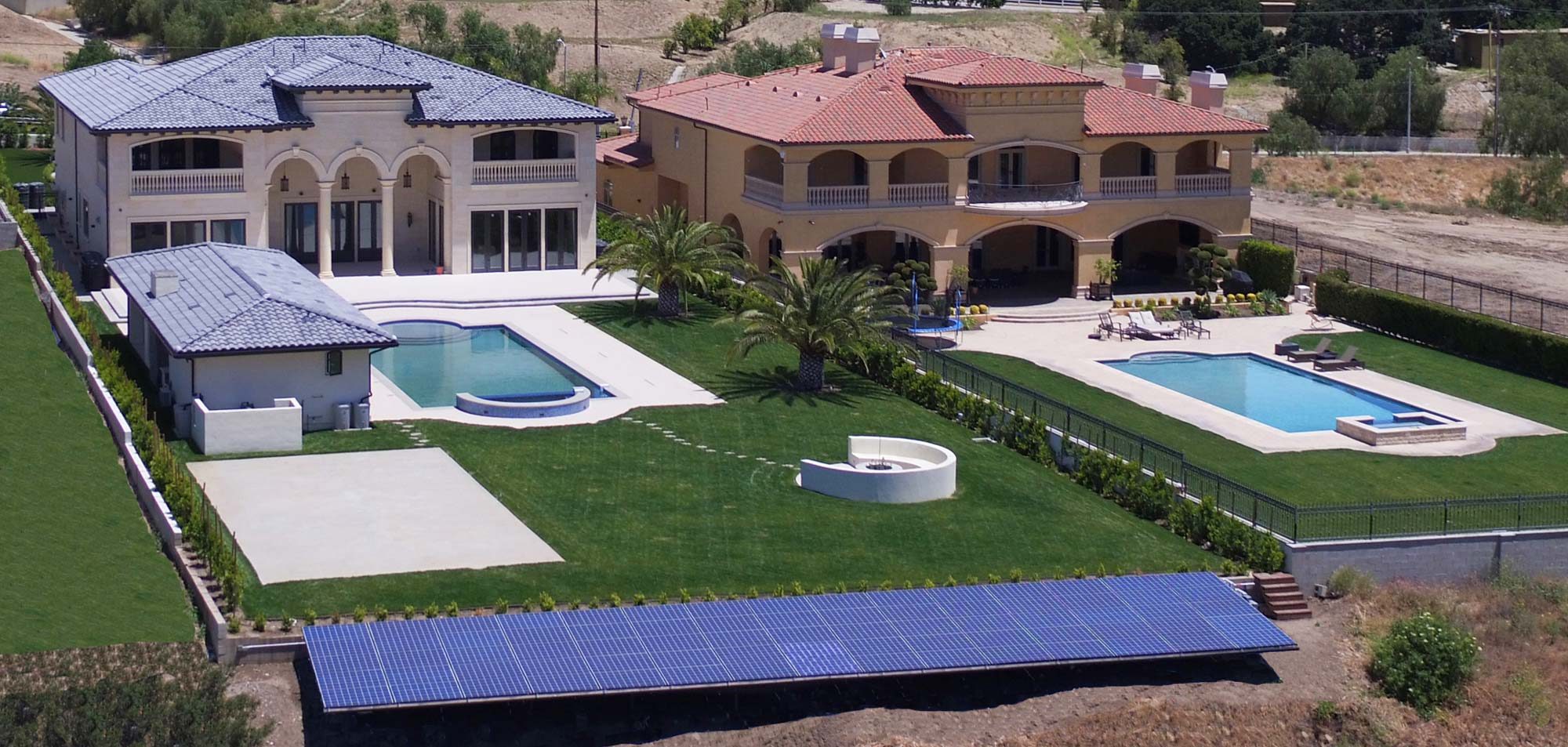 Granada Hills Ground Mount Solar Power System
This Granada Hills luxury home is one of our latest projects, and is powered by an 18kW ground mount solar system set at the edge of the yard. Ground mounts are a great way to utilize unusable land.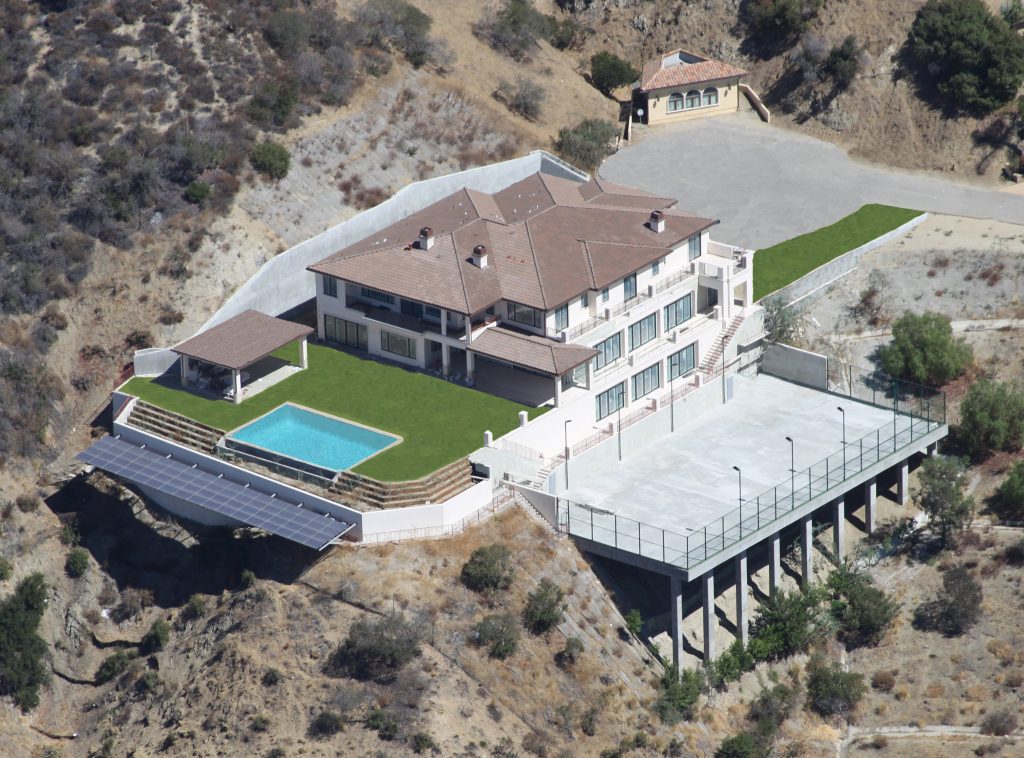 Burbank Cantilevered Solar Power System
This 12,000 sq ft home boasts one of Burbank's largest residential solar power systems, cantilevered off an 80-foot retaining wall, and seeming to float in mid-air.
Beverly Hills Solar Power, Solar Hot Water, and Solar Radiant Heat
This Beverly Hills home is equipped with a 41.4kW solar power system, a solar hot water system that heats water for the home, and a solar warm floor radiant heat system. A good example of our Total Solar Solution.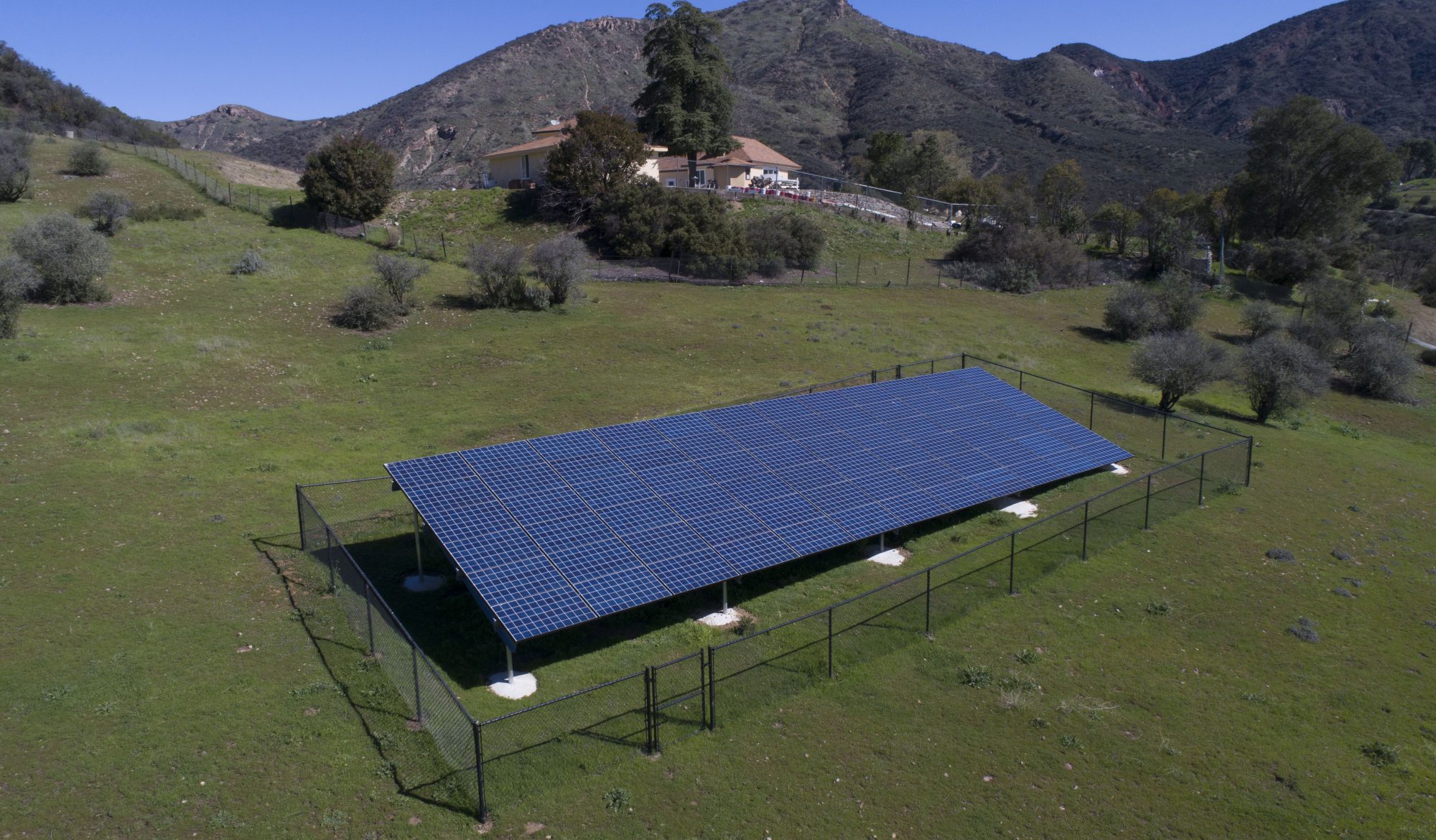 Calabasas Ground Mount Solar Power System
This 18kW ground mount solar power system in Calabasas is set on a hillside and powers a 10-acre working horse farm with all the amenities.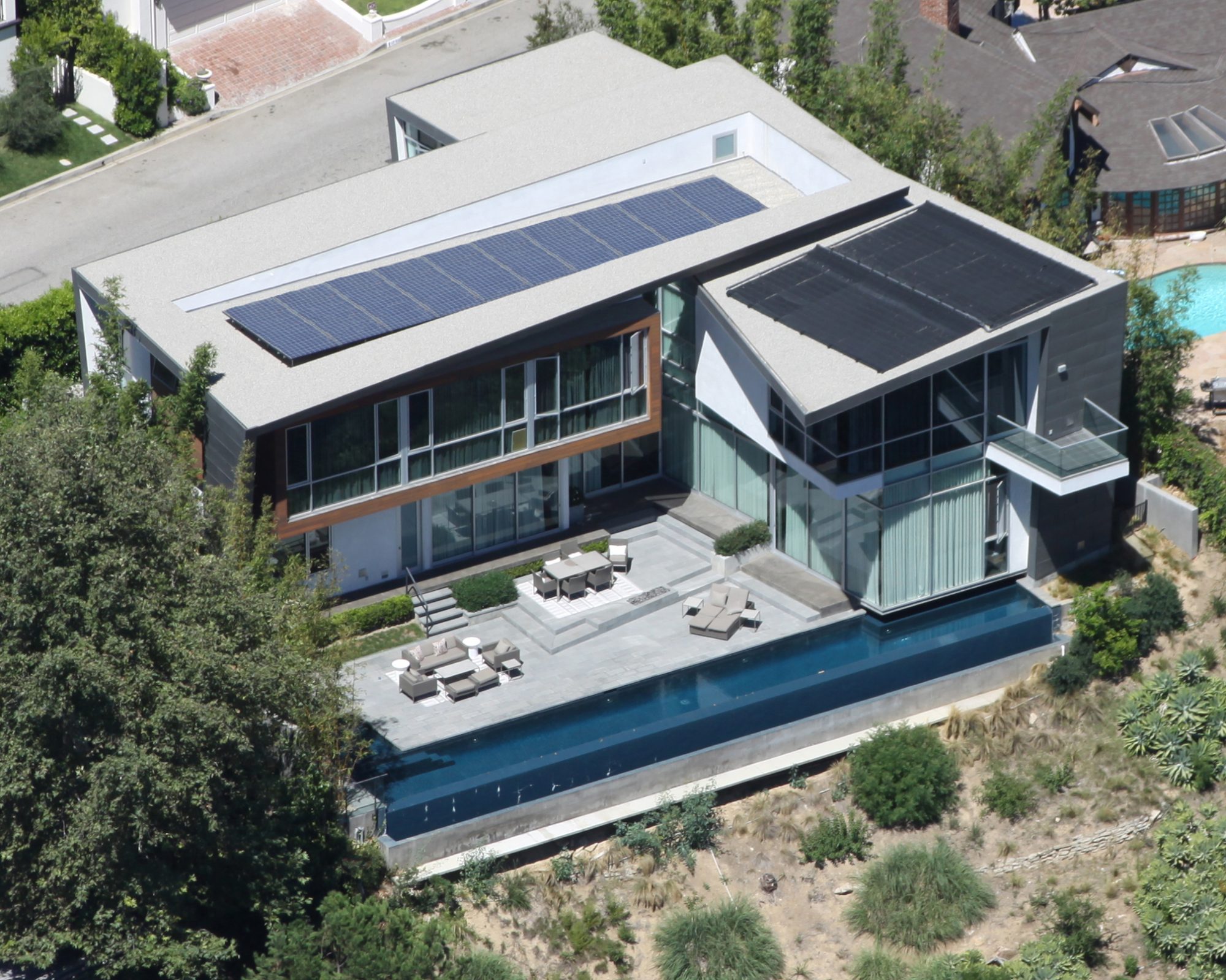 Los Angeles Solar Power and Solar Pool Heating Systems
This Los Angeles modern home is another of our latest projects, and uses a solar power system and a solar pool heating system.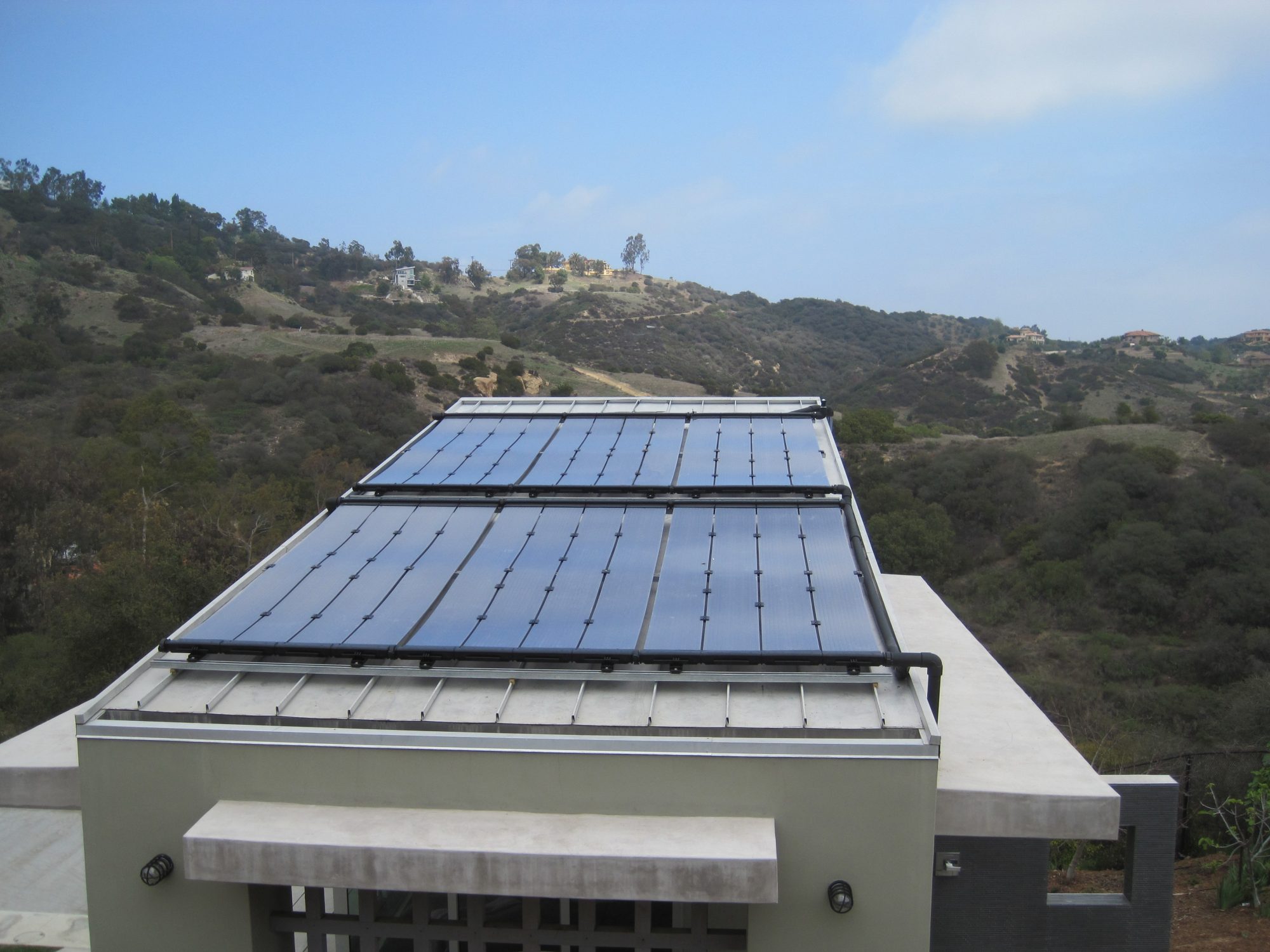 Malibu Coastal Solar Pool Heating System
This coastal home uses Eco Spark solar pool heating panels for increased performance in cooler areas.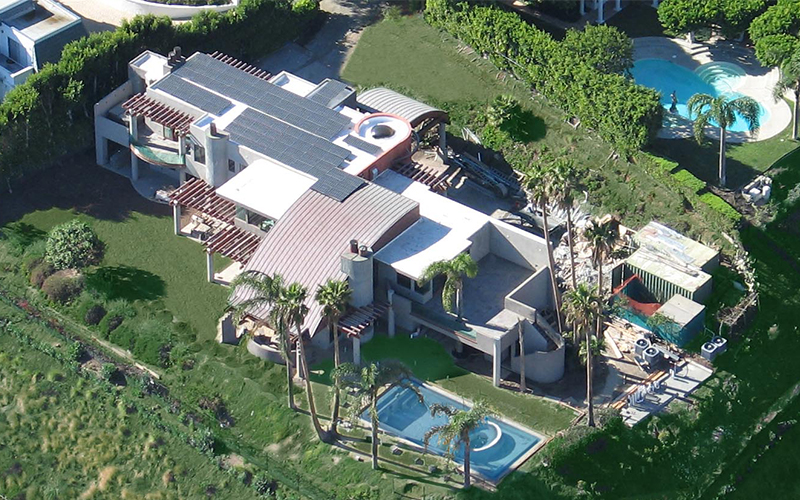 Pacific Palisades Solar Power System
Once the owners spotted this gorgeous Pacific Palisades location overlooking Santa Monica Bay, they decided to remodel the existing house into their dream home. That's the best time to call Go Green Solar Solutions. Our solar designers worked with the architect and contractors to maximize the home's energy efficiency.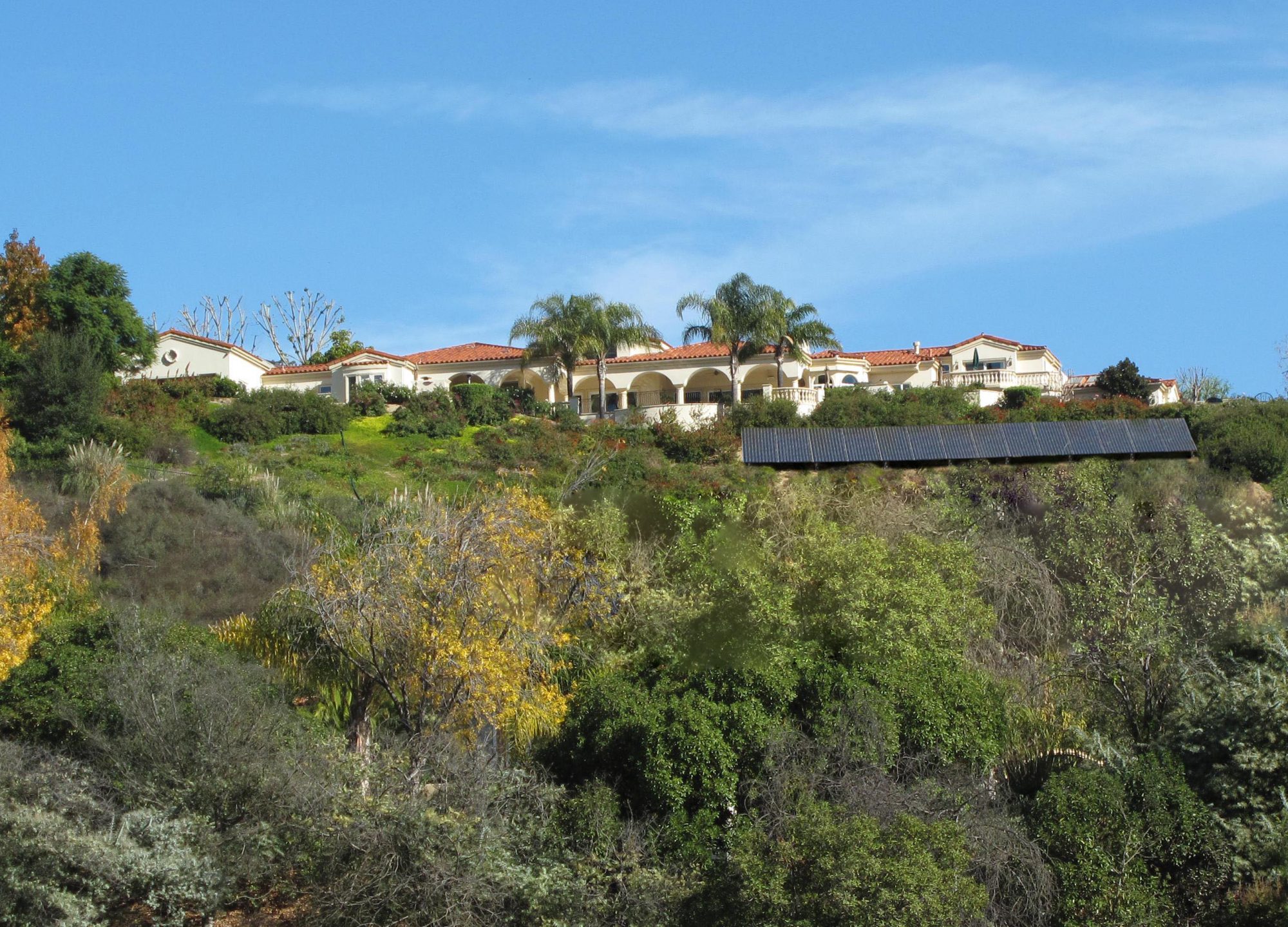 Westlake Village Ground Mount Solar Power System
This Westlake Village home is powered by a ground mount solar power system on a steep hillside.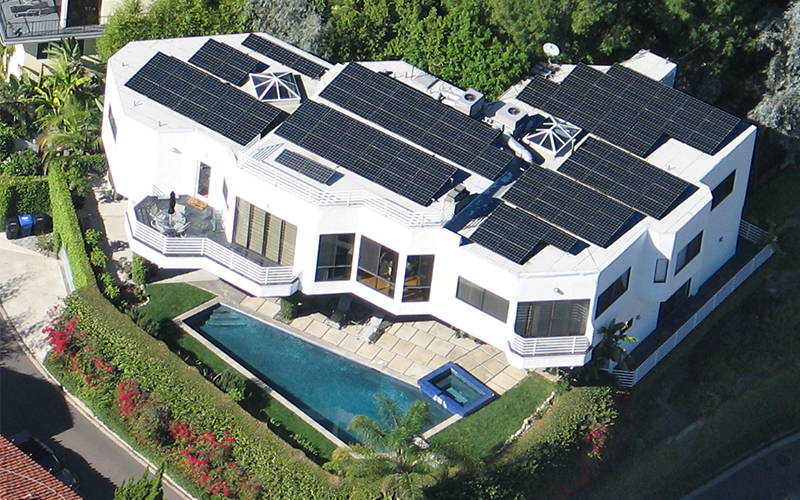 Hollywood Hills Solar Power System
This modern Hollywood Hills home is powered by a 24kW solar power system.